REDUCS
A downloadable game for Windows

Reducs is a 2D puzzle-adventure game created for a scholar game jam by 7 students from the Institut de l'Internet et du Multimédia with the theme "Black Friday".

WHAT IS REDUCS ?


Pitch :
A too honest boy was cursed by a witch who has removed all the words from his mouth, except the word "SCROLL". Every word that is pronounced is created. As he travels, the young boy will find forgotten words by helping people and will have to use them to confront the witch and break the curse.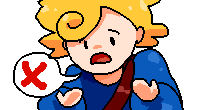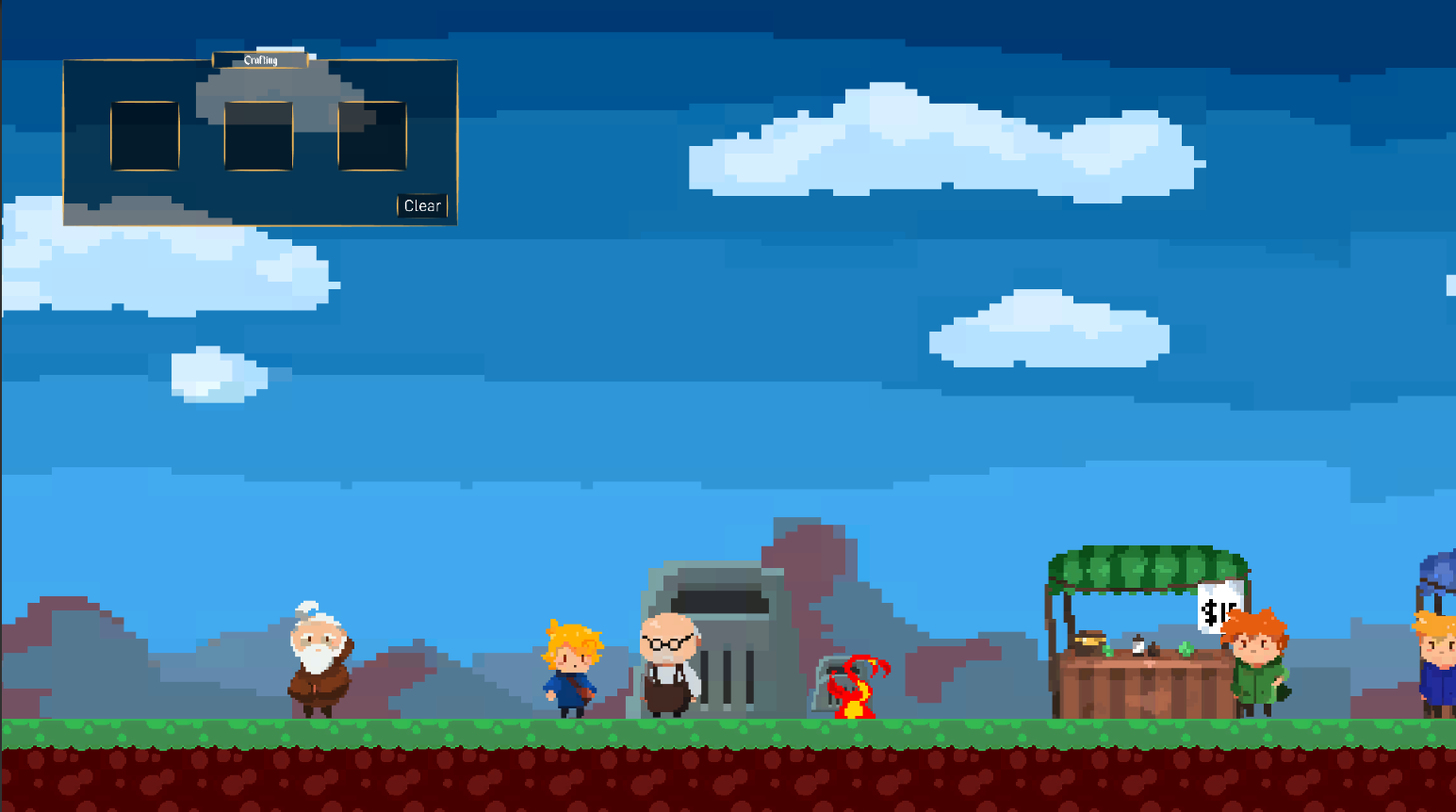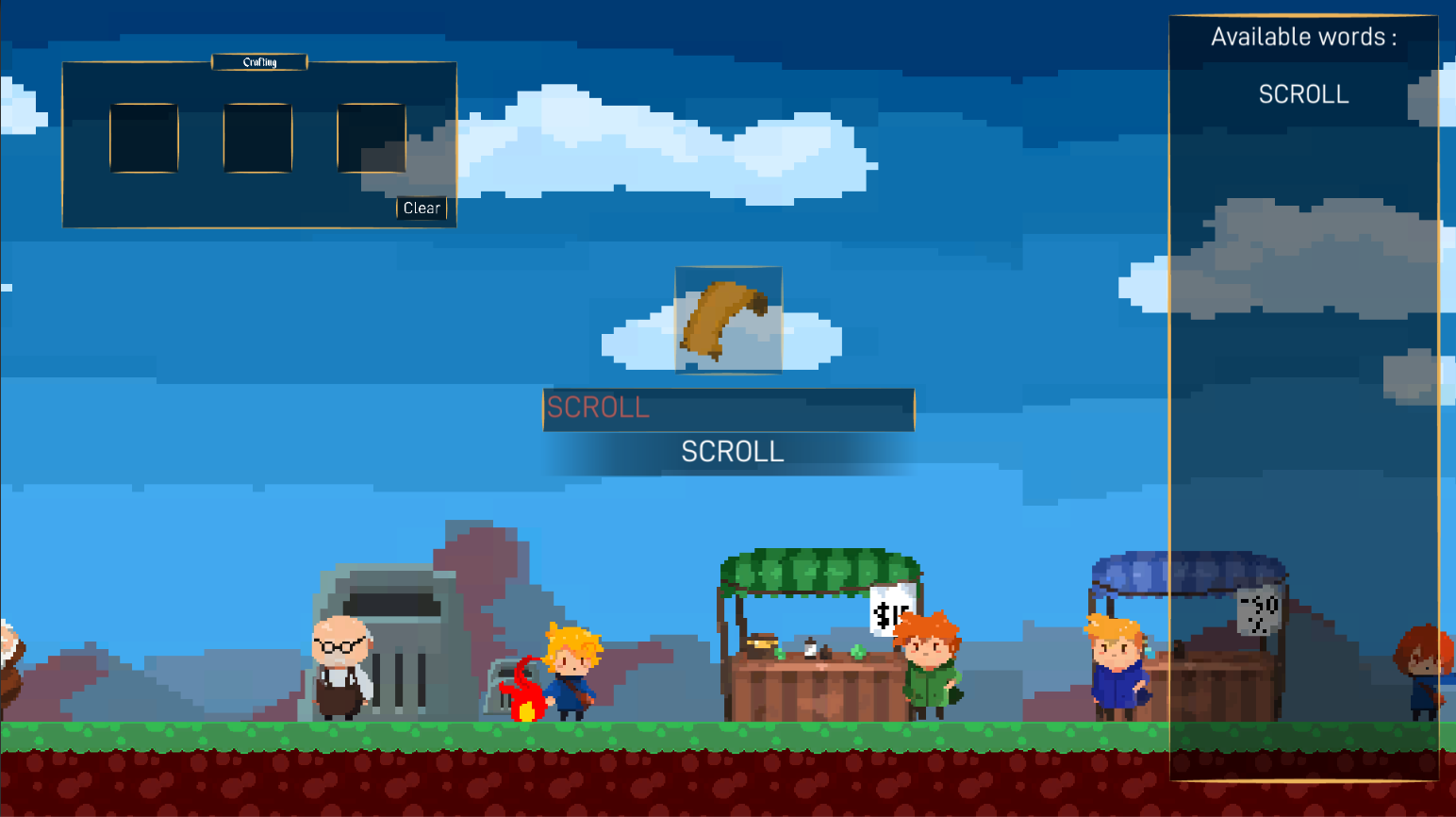 Controls :
Press "Q" or "D" button to move.
Press the "Z" or "SPACE" button to jump.
Press the "F" button to talk to a villager.
You can create items by writing them using the spawn menu by pressing the "ENTER" button.
In this spawn menu, a dictionary will appear, it contains all the words you've learned so far.
When an object is created, a goblin will spawn to try to catch it.
To move objects that you have created, you just need to drag them using the "MOUSE".
In some places, you will have to craft item, just drag your items in the crafting system to merge them.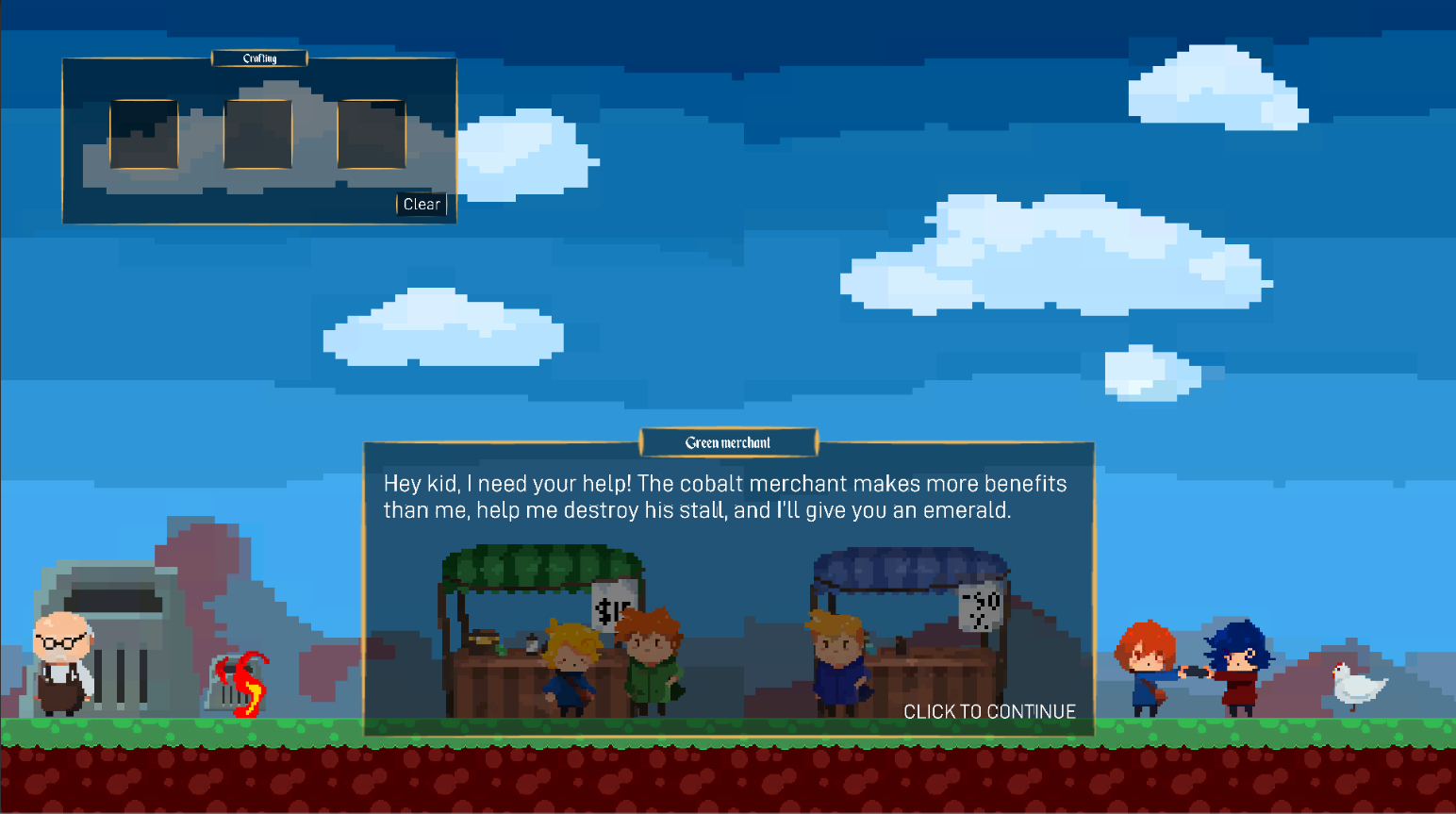 Credits :
Romain Habib - Programmer
Sébastien Guarober - Programmer
Nolan Jutard - Programmer
Paul Leduc - Game Designer
Chloé Morin - Game Designer
Tinah Ranarison - Game Designer & Sound Designer
Soulaymane Guigon - Game Artist

Install instructions

Download the game
Extract the files
Launch "REDUCS.exe"
ENJOY !